We have added two more Karcher Vacuums to our fleet to better serve our customers!

FROM

ALL

OF

US

AT

SPARKLE,

HAPPY

HOLIDAYS!

We currently have an 8,000 square foot space availbale in our building. With demand for warehouse space at an all time high, you'll want to check it out before it's gone. Click below to see your future unit.

Happy to serve our newest customers Kinsley Power and Emerson Wire.

NOW EXPANDING OUR SERVICES AT EPPENDORF TO AN ADDITIONAL FACILITY
HAPPY FALL FROM SPARKLE!
In August we were able to have a company picnic to celebrate our hard working team.
Because we are a 24/7 service, not everyone was able to attend. We were able to have the picnic on our company grounds. Brooks Brothers helped by lending us their water spraying tent, this helped to keep everyone cooled down as we had a very hot day! We were honored to see many long time employees whom had worked with us in the past, stop in to say hi! We had a great day! Thanks to everyone that is and has been part of our team!
April 2022
Sparkle Services selected to serve Brooks Brothers: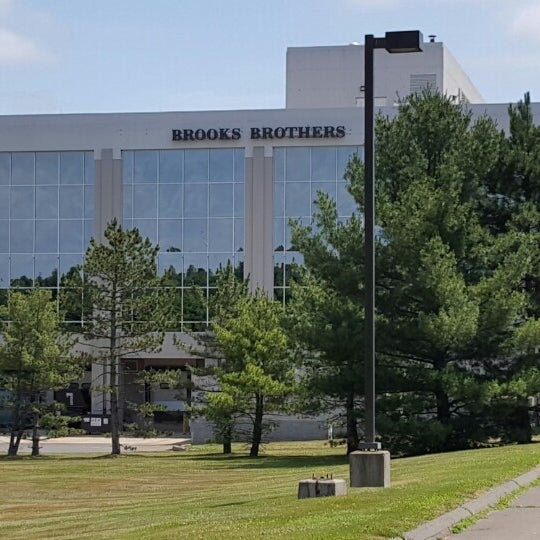 Beginning May 1, 2022 Sparkle Services inc will begin to serve the four story office building and the distribution warehouse located in Enfield CT. We are happy to serve this long established company. Brooks Brothers was established in 1818 in New York City. We look forward to working with Brooks Brothers and accomplishing the higher standards they have in mind for these facilities.
March 2022
New Equipment design built by Sparkle to save 30% labor costs for our customer:
Problem: covering 1,500,000 sq. ft. 3 times daily in one trip per service.
Solution: Design built equipment by Sparkle to accomplish a 30 % savings to our Customer.
As our service representatives serve this facility, they now do it in 30% less time! We have always been committed to innovative thinking for our customers!
You can count on Sparkle to work hard for you!
March 7, 2022
Sparkle Services Inc is proud to welcome the expansion of services to DOLLAR TREE DISTRIBUTION in Windsor CT. We now will be providing 24/7 services to 1,500,000 sq. ft. of Distribution space.
We are happy to be a part of their successful team!
May 5, 2021
Sparkle Services is proud to announce that it will now be servicing Cirtec Medical in Enfield, Connecticut.

Founded in 1987, Cirtec Medical has become an industry-leader in end-to-end product design, development and manufacturing of cutting-edge Class II and III medical devices. Cirtec lists innovation, respect, transparency and positive communication among its core values.
April 27, 2021
Debuting an updated look for our new transit vans. Sparkle's always on the go.
March 24, 2021
January 29, 2021
December 23, 2020
This month we'd like to highlight two very important organziations that are going above and beyond to help those in need during these hard times.
Sparkle Services has been a long supporter of the Enfield Food Shelf and is currently giving nightly treatments of electrostatic spray to the facility. This is done in an effort to protect workers and patrons from coronavirus. The Enfield Food Shelf is a non-profit organziation that was founded in 1968. The food shelf's mission is to ensure that no family in Enfield goes without food. The Enfield Food Shelf has done a remarable job taking care of the citizens of Enfield and we would highly encourage looking into donating or volunteering.
Phone: (860) 741-7321
Website: enfieldfoodshelf.org
COVID-19 has taken a toll on so many people this year. First responders have been disproportionately affected by the pandemic. With that in mind Sparkle Services looked into donating to an organization that would help this population. In our search we came across the First Responders Children's Foundation COVID-19 Emergency Response Fund. The mission of the organization is to support first responders and their families who are enduring financial hardship due to COVID-19.
Donations to this fund have:
Funded 13,000 hotel room nights for first responders who didn't want to risk infecting their families.

Awarded over 8,500 grants to first responders who have had financial hardships due to COVID-19.

Distributed PPE to first responder agencies.

Paid for over 100 funerals of first responders who died from COVID-19.
We encourage you to do some research on this non-profit and kindly donate to them.
Phone: (646) 822-4236
Website: 1strcf.org
November 17, 2020
Welcome To Our Operations Manager!
We are excited to announce that we have hired Armando Chavez as our Operations Manager. Armando is an outgoing, friendly individual with a knack for problem solving. Armando will be an essential part of Sparkle Services' functionality. He will wear many hats and ensure that employees are delivering exceptional service to our customers. Armando has already proven that he possesses the skills to effectively accomplish his goals. His ability to take initiative has already helped him excel. We look forward to working with Armando and seeing him grow and flourish in his position. Welcome aboard!
October 15, 2020
We are excited to announce that we are now a member of the Building Service Contractors Association International (BSCAI)! For over 50 years the BSCAI has been a business resource for contractors. This international organization consists of over 1,000 companies. These companies include cleaning companies, facility maintenance companies, security companies and landscaping companies. Being a member of this organization will provide us with contractor-specific educational programs, certifications, publications seminars, industry data and more. Just one more reason why Sparkle Services is a leader in the Greater Hartford cleaning industry.
September 2, 2020
August 31, 2020
What a pleasure it has been to service the Eli Lilly distribution center in Enfield, Connecticut. We appreciate your continued loyalty.
August 4, 2020
The New York Times has featured Sparkle Services in one of its latest articles. Jeff Tingley had the privilege of sitting down with the publication to discuss the innovative robitic technology sweeping (pun intended) the commercial cleaning industry.
Link to the article: https://www.nytimes.com/2020/08/04/business/robot-cleaning-coronavirus.html
July 10, 2020
We are honored to have been part of SoftBank Robotics' Whiz case study. Whiz has become a valuable addition to our company. This cobot has been trained to meet our vacuuming needs, resulting in an exceptional outcome. Please take a look at SoftBank Robotics' case study on Sparkle Services, below.
Link to case study PDF: /files/Sparkle%20Case%20Study.pdf
June 11, 2020
Meet the newest addition to our team, Whiz by SoftBank Robotics. Whiz is an intelligent vacuum sweeper that delivers high quality, more efficent cleans.
©SoftBank Robotics
May 29, 2020
Cleaning staff are 'essential workers' and frontline heroes serving all of us during this pandemic. Employers are looking to protect them, while responding efficiently to the increased demand. In this ISSA webinar brought to you by SoftBank Robotics, Jeff Tingley and other industry leaders discuss how COVID-19 has altered businesses' day-to-day operations. The webinar examines what adaptions companies have had to make during these unprecedented times. Discussions center on how the use of automation and other innovations have helped deliver new standards of clean.